We are buying a
tall ship

for environmental education and international solidarity

With her we will support young people in developing the skills they need to engage in climate justice & decolonisation. Twice a year we will organise exchange trips between Latin America and Europe.
Young people need exchanges to find solutions to the many crises around the globe. With a large traditional sailing ship, we want to create meeting and learning spaces where they can grow the capabilities they need to take holistic and globally just approaches.
The everyday life on a tall ship requires the cooperation and collaboration of everyone involved. On our cruises they learn practical skills and theoretical knowledge that help them to work together cross-culturally and develop an understanding of their own agency.
The ship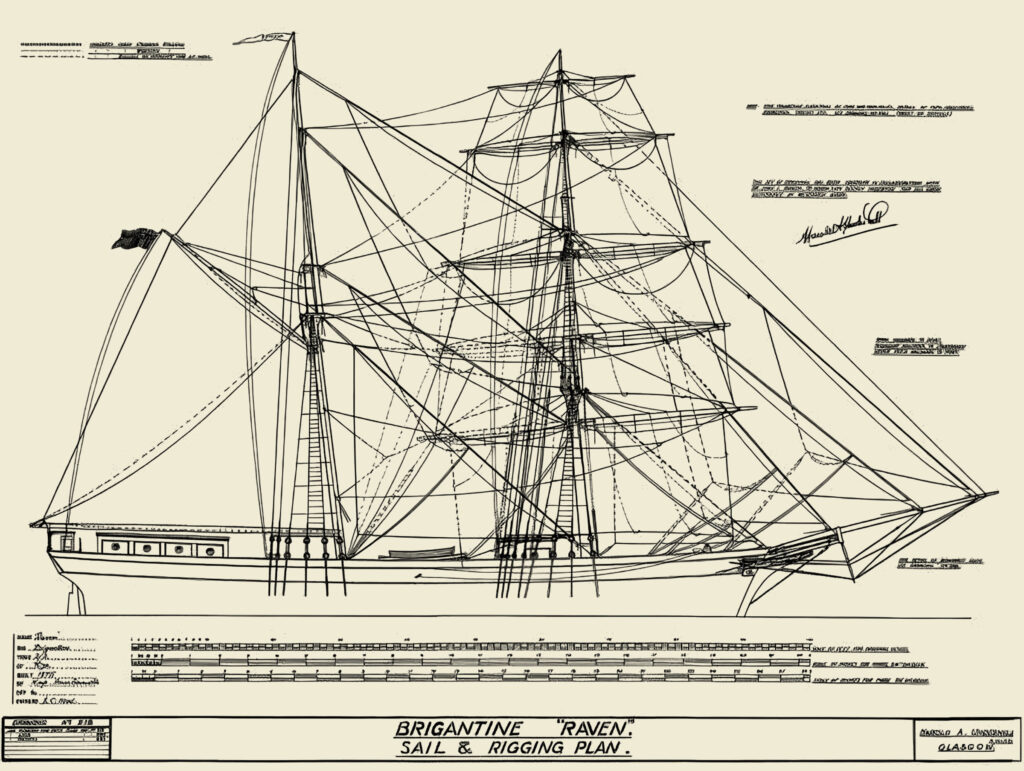 We are looking for a brig or brigantine with a length of 30 metres (LWL). In particular, a brigantine with its different sail types is ideal for us, as it can make good use of the broad reach of the trade winds, but is also suitable for coastal navigation. If we have the opportunity to buy a cheap schooner, it would also be an option for us to buy her and change the rigging. For reasons of safety and ease of maintenance, we are only looking for vessels with a steel hull and a draught of at least 2.5 metres.
We are in contact with the owners of some boats that match our ideas.

International exchange
In many countries there are individuals and groups working against the loss of biodiversity, against land grabbing and for a economy of the common good (and for many issues more). As there are often continents between them, personal exchange usually remains the exception. The fact that only very climate-damaging means of transport are available, especially for transcontinental travel, is an additional barrier. News about specific events quickly reaches the world via the internet. Yet in order to truely understand the perspectives and contexts in which others engage, personal encounters are not strictly necessary, but very helpful.
We know ourselves how enriching the exchange with other people who are committed to similar issues is, and therefore want to give more people the opportunity to do so with the ship and the transatlantic crossings.
We want to be able to offer the first encounter voyages in October 2024 and April 2025.


A different economy
We advocate for an economy that serves the good life of all. We have come together to represent in diversity what unites us – the recognition that our different paths lead to a common vision: a democratic and needs-based society